Power Bench® Inventor
South Dakota contractor Clint Birkeland grew up in the professional construction industry. He specialized in large residential and commercial projects for decades.
To improve his work environment, Clint spent years searching for the perfect miter bench. He could not find anything that provided the quality and flexibility he needed in a portable work bench.
Finally, he decided to construct his own miter bench incorporating all the features he required.
Power Bench® Conception
In 1999, he invented the Power Bench® to be the strongest and most ergonomic industrial portable work bench on the market.
After designing the first Power Bench®, Clint realized the versatility of his miter bench. He knew it could be used across several related industries.
"You could always use a heavier duty bench for doing lighter stuff but you can't use a lighter duty bench for doing heavier stuff." – Inventor, Clint Birkeland
---
Free Shipping
or call
1-866-299-2371
---
Power Bench® Production
In 2000, Lee Unlimited began manufacturing and selling the Power Bench® to other professionals.
In 2004, the company increased its manufacturing space and expanded operations.
Lee Unlimited Power Bench® production takes place in a small farming community in northwestern South Dakota by a dedicated and hard-working crew.
As head of Lee Unlimited Research & Development, Clint continues to utilize customer feedback and staff suggestions to enhance his original Power Bench® design.
The Power Bench® is the most resourceful portable work bench on the market today. Its unique features make it a must-have tool for ANY shop or ANY job.
It is a TOTAL WORK SYSTEM.
---
Free Shipping
or call
1-866-299-2371
---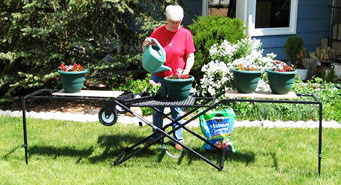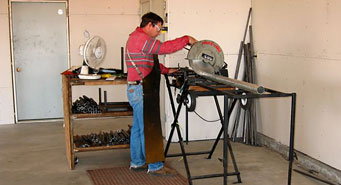 ---
Free Shipping
or call
1-866-299-2371
---
"We all have tools we have spent more for than the cost of a Power Bench®. Many of those tools are used less than an hour per year. A Power Bench® will become your most used tool that also works with all your other tools."
– Inventor, Clint Birkeland