Power behind The Power Bench®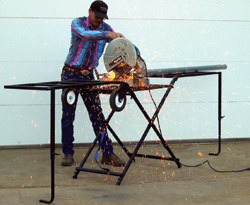 The Power Bench® is the toughest portable work bench and miter saw stand in the industry.
Use your metal chop saws on its industrial strength construction with absolutely no worries. It accommodates most major brands and styles of saws and all materials.
It's the ONLY total work system durable enough to handle 2 7/8" oil field pipe.
"My first impression of the Power Bench was how stoutly it has been built, while most manufacturers use the thinnest walled tubing they can get away with, Lee Unlimited has instead opted to use 11 gauge 1 inch square tubing for the main supports."
http://professional-power-tool-guide.com/2012/11/power-bench/
---
Free Shipping
or call
1-866-299-2371
---
Power Bench® Safety and Ergonomics
The Power Bench® visionary and designers always rank safety as their number one priority. Ergonomics and usability come in second and third.
Thoughtful safety standards + cutting edge ergonomics + ease of use = a complete portable work bench system. Maximize your productivity without worry, discomfort or confusion.
---
Free Shipping
or call
1-866-299-2371
---
Power Bench® as a Miter Saw Stand
Virtually indestructible, it's the ONLY miter saw stand on the market capable of handling metal chop saws. It accommodates both long metal and woodwork.
Set up The Power Bench® as a miter saw stand at your worksite and leave it for a week as the crew's central cutting station or stow it in your truck to pull out for quick jobs here and there. However you choose to utilize the The Power Bench® it will quickly become your favorite tool at any job site:
Construction
Woodworking
Pipe Cutting
Plumbing
Welding
Landscaping
Residential Remodeling
Home and/or Farm Shop
---
Free Shipping
or call
1-866-299-2371
---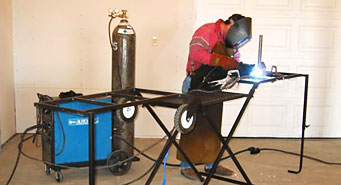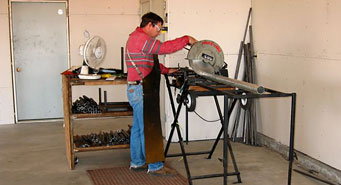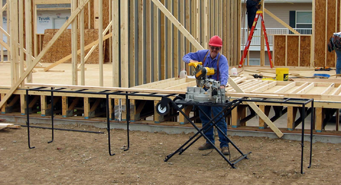 ---
Free Shipping
or call
1-866-299-2371
---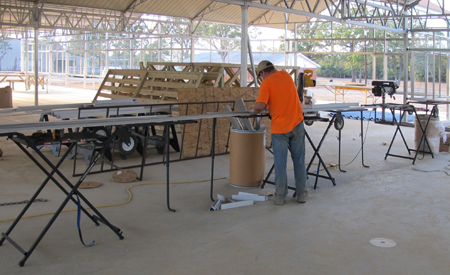 The Lee Unlimited Power Bench® won a gold medallion, a People's Choice and best working model of the show at the Minnesota Inventor's Congress.
The Lee Unlimited Power Bench® was also selected as Editor's Choice Award in Tools of The Trade magazine in 2002.
"You could always use a heavier duty bench for doing lighter stuff but you can't use a lighter duty bench for doing heavier stuff." – Inventor, Clint Birkeland
---
Free Shipping
or call
1-866-299-2371
---
"We all have tools we have spent more for than the cost of a Power Bench®. Many of those tools are used less than an hour per year. A Power Bench® will become your most used tool that also works with all your other tools."
– Inventor, Clint Birkeland